441844872102

Welcome to Premier Partners
Premier Partners Limited is a full service provider for the FMCG (fast moving consumer goods) sector in the UK, specializing in the food, drink & household retail market. We offer complete support for your business whether a product launch into UK retail, starting a UK operation from scratch or business and management consultancy services from trouble shooting to helping with finding a right distributor for the UK market and representing your brand in the United Kingdom.
We work with all Grocery, convenience, retail and wholesale from independent trade to cash and carry's and food service. Our team will help you to find the most efficient strategies to introduce your brand to the UK market and to make it successful. Using proven techniques and processes gained from working within the best blue chip organizations, whether new or existing business Premier Partners Limited can help your business achieve the very best for your products and company on the UK market.
Please call or email us today to arrange an initial free consultation.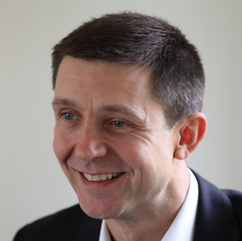 "With an impressive level of experience, knowledge and business connections in the FMCG retail sector, Premier Partners Limited demonstrated they have skills needed to get the project delivered. The professionalism, attention to detail and ability to provide solutions across all business area were critical, as was the personal attention, organisation and can do, will do attitude they consistently delivered. It was a pleasure working with Premier Partners and would not hesitate in working with them again."
Alexander Grigoryev
General director of Greenme Ltd
"We have worked with Premier Partners now for several years, we have always found them to be a very professional, reliable company to deal with. In fact it is a real pleasure working with PPL as they are flexible, have a pragmatic approach to challenging problems and a solution orientated thinking. "
Kieran Donnelly
Director of F8 IT Solutions Ltd
"I've first worked closely with Deane when I bought the soft drinks category at Sainsbury's. Deane developed the investment package which secured national front of store placement of the Isklar water brand two years running. The winning package involved a strong financial element, as well as a clear understanding of the drivers for category growth and the close fit to Sainsbury's target customer.
Deane and I have since worked together to successfully launch the Isklar Water brand at Amazon.co.uk."
Paul Dore
Senior Vendor Manager – Pet Supplies at Amazon.co.uk Ltd
"Deane is an incredibly astute and capable business person with particular gifts across the sales and marketing mix. He works to the very highest standards of integrity, trust and care. He works unbelievably hard and demonstrates genuine entrepreneurial flair and commerciality. Always a pleasure to deal with, Deane possesses that rare combination of humanity and commercial intelligence."
Phil Riman Partner
White & Black Legal LLP, Lawyer
RELENTLESS CONTINUAL IMPROVEMENT
IS AT THE HEART OF ALL WE DO
Is your brand delivering its true potential, is your sales team maximizing the opportunities, is your supply chain running smoothly and cost effectively?